On March 16, 2021 Chaplain Hartman was recognized by the International Conference of Police Chaplains (ICPC) Region 4 Indiana and awarded the distinguished Wilbert A. Cunningham Award of Excellence in Law Enforcement Chaplaincy for his continued support and service as a police chaplain.

This marks the 4th FWPD police chaplain to receive this prestigious recognition, which is the most in the State of Indiana. To say the Fort Wayne Police Department is blessed to have him is an understatement. Congratulations Chaplain Hartman!!
Poli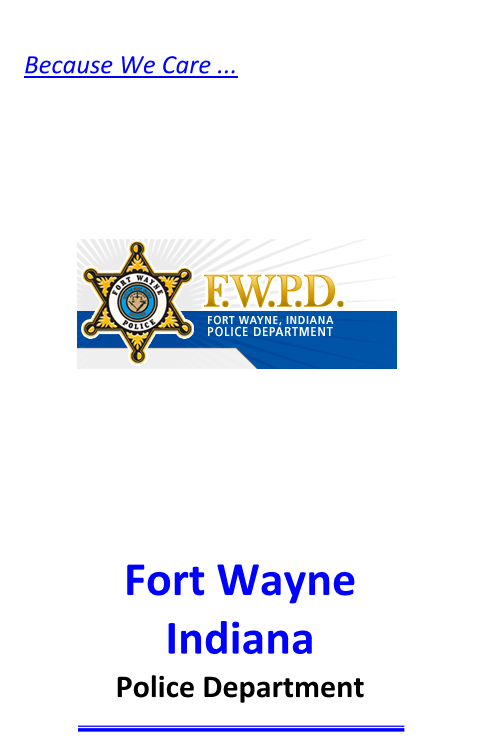 ce Chaplaincy is a ministry of compassion, presence, and prayer set within the dangerous world of law enforcement. Nine active chaplains currently volunteer their assistance. Police Chaplains serve the officers and civilian personnel of the police department and the community in which they live. They provide emergency counseling to those in crisis, make death notifications with compassion, pray with those who are in trouble, and provide a compassionate presence to those in grief. While the work of the Police Chaplain is sometimes difficult and taxing, the satisfaction gained by ministering to those in the worst possible situations is reward in and of itself.
---

Meet our FWPD Chaplains




Chaplain Richard Hartman
Chaplain Hartman is the Lead Chaplain for the FWPD. He has been married to Melissa Hartman for 37 years and they have three grown children. He has been the Pastor of Epiphany Lutheran Church in Fort Wayne, IN for 21 years. He has been a Chaplain with the Fort Wayne Police Department since 2011 and Lead Chaplain since 2015. He is an instructor in the Fort Wayne Police Academy and the International Conference of Police Chaplains (ICPC). He serves currently as the Assistant Director of Region IV, The Board of Directors for ICPC as Director of Public Relations, and The Editor of ICPC's The Journal. His hobbies include playing jazz guitar and driving his 1965 Plymouth Barracuda.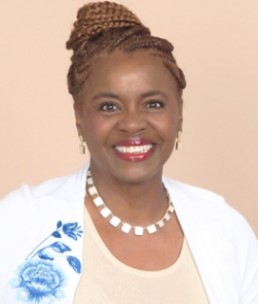 Chaplain Lynda Gibson

Ordained First Assembly God, Author, Chaplain, raised in Fort Wayne Indiana, graduated from Wayne High School. Lynda completed Basic Law Enforcement, Central Savannah River Area Law Enforcement Training Center, after military service as a US Army Soldier. She attended Ivy Tech Community College for Computer Graphics, Media, and Design. Lynda also attended Indiana Wesleyan University, completing the degrees: Associates of Science in Christian Ministries, Bachelor of Science in Christian Ministries. Master of Divinity Ministry (In Prg). Lutheran Hospital Chaplaincy CPE training. Academy for Parent Leadership Ind. Suicide Intervention training.
She is also the mother of a Law Enforcement Officer and Soldier, which makes her family third generation law enforcement and military service.
Rev. Peter G. Janzen
Rev. Janzen is the Staff Chaplain and the Director of Pastoral Care at St. Joseph Hospital/Lutheran Downtown Hospital. He has been a Volunteer Police Chaplain since 2010. His current assignment is the 911 Call Center for Allen County and Fort Wayne Police Departments. Peter provides spiritual and emotional support to the Call Center staff and management. Peter is married to Jennifer, They have one daughter, Katharina, age 26. She and her fiance John live in Baltimore, MD. Peter is an Ordained Christian Minister who calls Mennonite Church USA his denominational home. He previously pastored First Mennonite Church, Fort Wayne until 2015. His interests include cribbage, or most card games, and likes Star Trek more than Star Wars and is glad to "Live Long and Prosper" ala Spock!
Reverend Kiley Knoblauch
Rev. Knoblauch has pastored The Crossing Community Church in downtown New Haven since 2015. Prior to that he was an athletic trainer for 18 years and spend most of those years coaching as well. He and his wife have, Teresa, have led many mission trips, both domestic and internationally. Kiley and his wife have six children: Makayla, Karysa, Janiya, Kayden, Zamariya, and Christia.
Pastor Scott Meinema
Prior to establishing Christus Biblical Counseling, Pastor Meinema served as the Counseling Pastor at Desert Springs Church in Albuquerque, NM (dscabq.com) where he oversaw DSC's counseling center, ACBC training center, and the annual Albuquerque Biblical Counseling Conference (ABQBCC.com). Scott serves as a board member for Healing Hearts Ministries International and an assistant supervisor for the Association of Certified Biblical Counselors (ACBC) (biblicalcounseling.com) where he was certified in 2006 and has over 3,000 hours of counseling experience. Scott has been married to Janelle for 36 years and has four adult children and four grandchildren.
Pastor Mark Murphy
Pastor Murphy worked as mechanical engineer for ten years at a nuclear plant in Iowa. He became a Chaplain in 1997. He spent 15 years as an associate then became an executive pastor. He spent 10 years in missions, as missions pastor and part time missionary to Haiti. He has visited around 20 countries,with over 75 trips to Haiti. Pastor Murphy has served the FWPD since 2005. He has been married to his wife Janine since 1991 and has four daughters: Kaitlin, Kylie, Kierstin, and Kelsey. His hobbies include pickle-ball & tinkering in his garage.
Pastor Juan A. Sanchez Sr.
Pastor Sanchez has ministered at King's Chapel Assembly since 1982. He previously ministered alongside his late father-in-law, Suffragan Bishop Hobart L. Gregg who founded the church in 1974. Pastor Sanchez attended ITT Tech from 1982 to 1984 and holds an EET Associate Degree. Pastor Sanchez was elevated in 2010 to Senior pastor after his father-in-law's health incapacitated him and he passed away in 2013. Pastor Sanchez was married on July 27, 1985, to Julie Sanchez. They have two children, Juan Jr. born May 1990, and a daughter Julia born November 1994. Pastor Sanchez was ordained in the Pentecostal Assemblies of the World Inc. in 1996 and serves as a District Elder in the Indiana Council, Apostolic Bible Students Association (ABSA). Pastor Sanchez also had worked previously for ITT(Harris Corp) from 1984 to 2016, until the plant closed that year, 2016, as a System's Tester. While working at Harris for that time, Pastor Sanchez had the privilege to affect hundreds of coworkers when called on to give prayer over the PA system for deceased workers and national times of crisis like 911. The company made combat radios for the armed services for decades. Pastor Sanchez also is a member of the clergy committee of Fort Wayne United.
Fr. Daniel Whelan
Fr. Whelan is a priest serving at Our Lady of Good Hope Catholic in Fort Wayne since March 2017. He is also a Dean of Mission and Formation of Our Lady School. Prior to coming to Fort Wayne in 2012, Fr. Daniel served as a priest in Kentucky, his home state, after his ordination in 2004. Before answering the call to serve as a priest, he was a middle and high school teacher. Fr. Daniel loves to sing and play the piano and ride his bike. In addition, he enjoys spending time with his two cats: Miss Pippy and Spanky.
Rev. Dr. Wanda Wright
Rev. Wright was ordained and received her master's degree from All Faiths International Seminary. She recently earned her Doctor of Divinity in Comparative Religions in 2020. She has been a chaplain for the Fort Wayne Police Department since 2017. Wanda attends Unity of Fort Wayne Spiritual Center, where she also serves as part of the pastoral care team. She continues her studies in chaplaincy, metaphysical Biblical interpretation, and world religions. Wanda is also a professional interior designer who studied at Ball State University and received her interior design degree through Purdue University on the Fort Wayne campus. Rev. Dr. Wright and her husband, Mark, have two adult children and five grandchildren. They have lived in Fort Wayne since 1997.
Pastor Greg Byman
Greg Byman is the Lead Pastor of St. Joe Community Church in Fort Wayne, an Indiana Conservation Officers Chaplain and on the NE Indiana CISM Team. He married his Ball State sweetheart in 1993 and they are blessed with four children and two daughters-in-law. Greg enjoys family time, fishing, Buckeyes Football, and relaxing on an ocean beach.