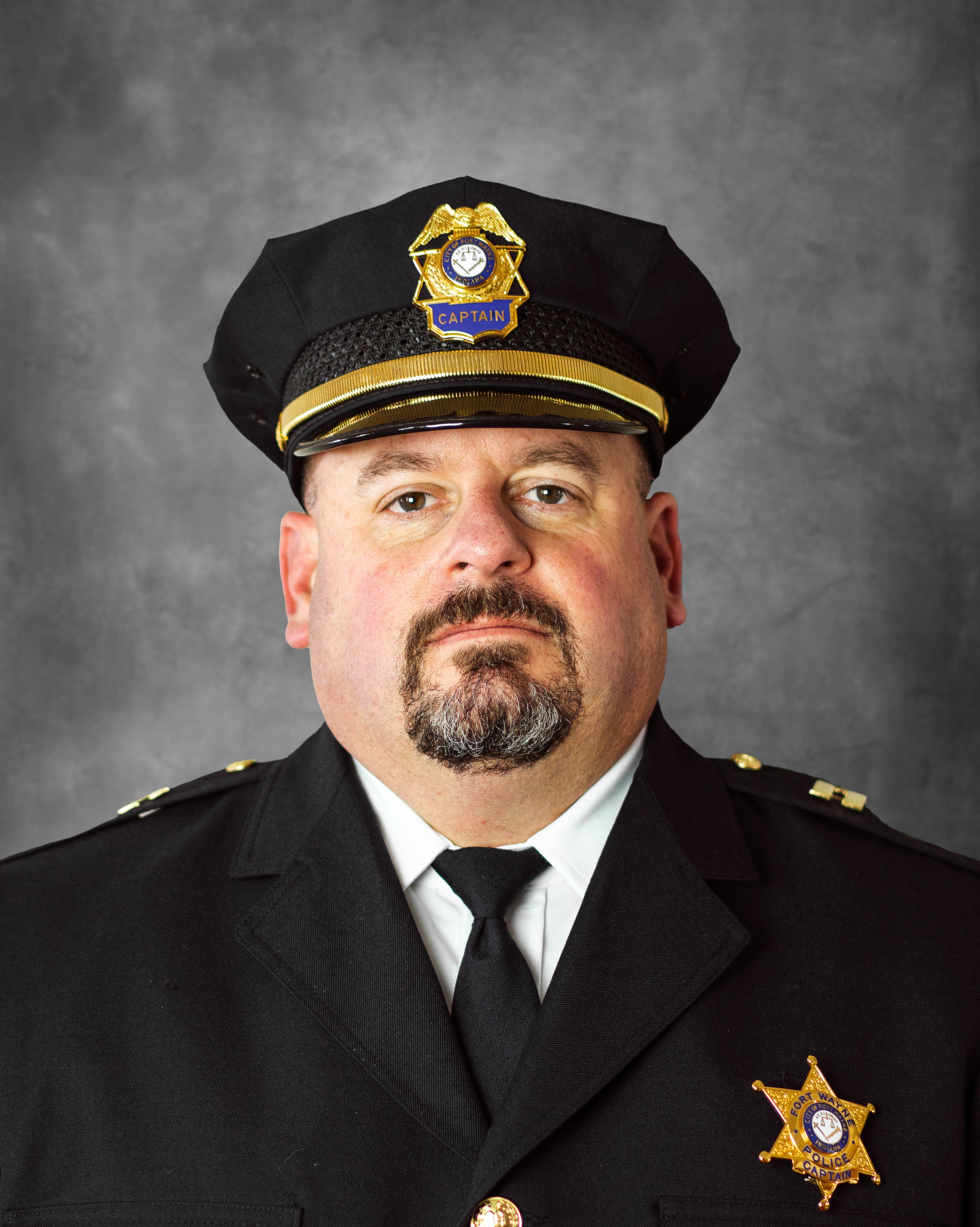 The Internal Affairs Division is commanded by Captain Kurt Letz. It is the mission of this office to assist the Chief of Police in preserving the integrity of the Fort Wayne Police Department by facilitating the highest level of organizational performance and service to the community. The Internal Affairs Unit is responsible for coordinating and exercising supervision over investigations of complaints of allegations of misconduct against members of the Fort Wayne Police Department.

For questions or inquiries, please call 260-427-1424.
---
COMMEND AN OFFICER



If you would like to pay a compliment to a Fort Wayne Police Officer or civilian employee whom you feel has done an outstanding job assisting you or handling a situation, please click on the link above. Thank you for taking the time to share your positive experience with us. Your feedback is greatly appreciated. This information will be shared with the individual named in this submission and his or her supervisor.
---
How to File a Complaint
The Internal Affairs Division investigates allegations of violations of the Rules and Regulations and/or Policies and Procedures of the Fort Wayne Police Department.
In order to file a complaint a Citizen's Complaint form must be completed and signed by the complaining party.
Completed forms can be dropped off or mailed to the Fort Wayne Police Department. A copy of the Citizen's Complaint form (English and Spanish versions) is available to be downloaded. If you have a complaint, please print off the version of the form and complete all sections. Be as descriptive as possible. If additional space is needed use an additional sheet of paper and continue the narrative on that, but remember to sign the original form in the space provided.
Citizen Complaint Form (click preferred version below)

Citizen Complaint Form- English

Citizen Complaint Form- Spanish

Citizen Complaint Form- Burmese
PLEASE MAIL OR DROP OFF COMPLETED FORM TO:

Mailing:

Fort Wayne Police Department
Internal Affairs Division
1 E. Main Street
Suite 108
Fort Wayne, IN 46802

Drop Off:

Fort Wayne Police Department
Internal Affairs Division
1 E. Main Street
Fort Wayne, IN 46802

Please deliver to Records Division on the 1st floor