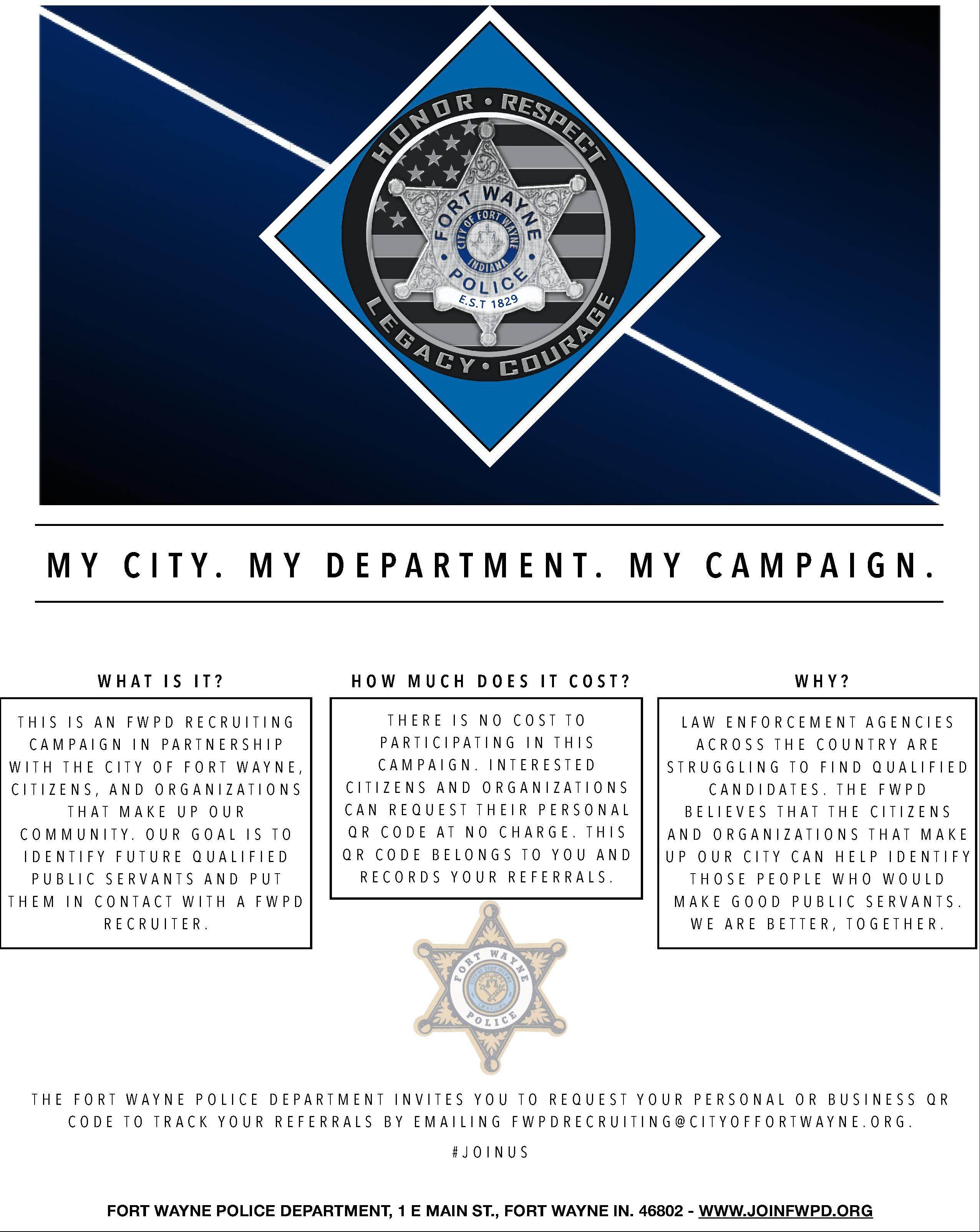 Sample Invitations: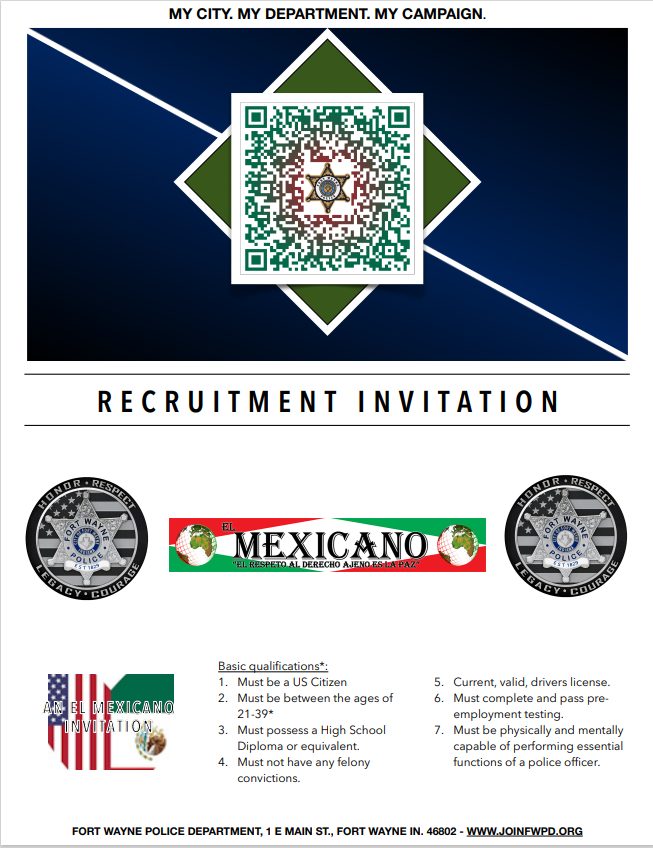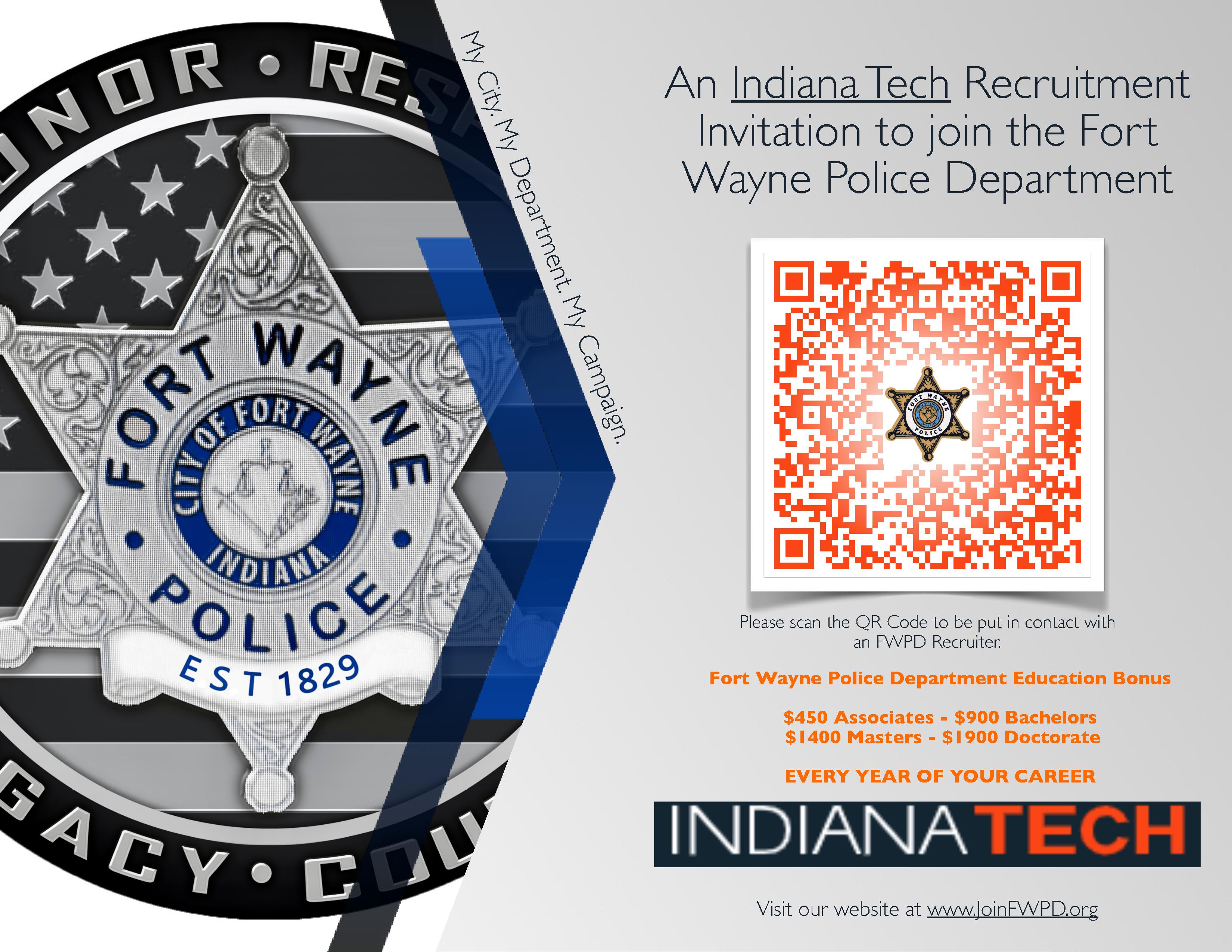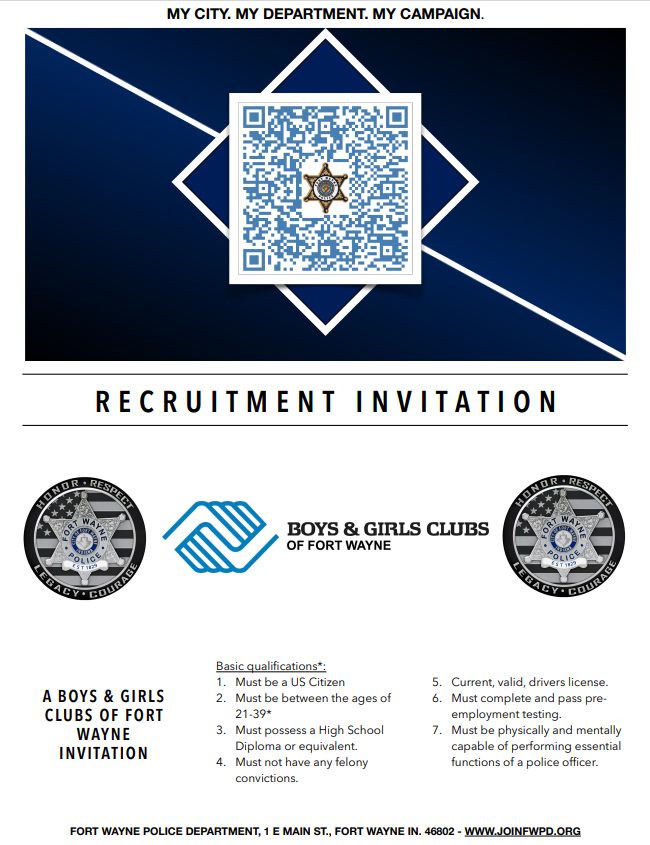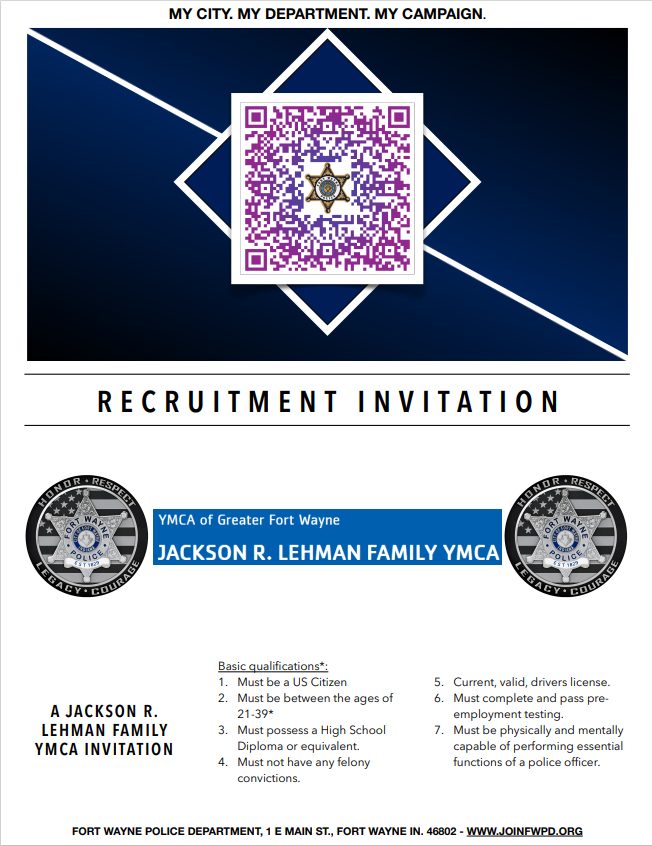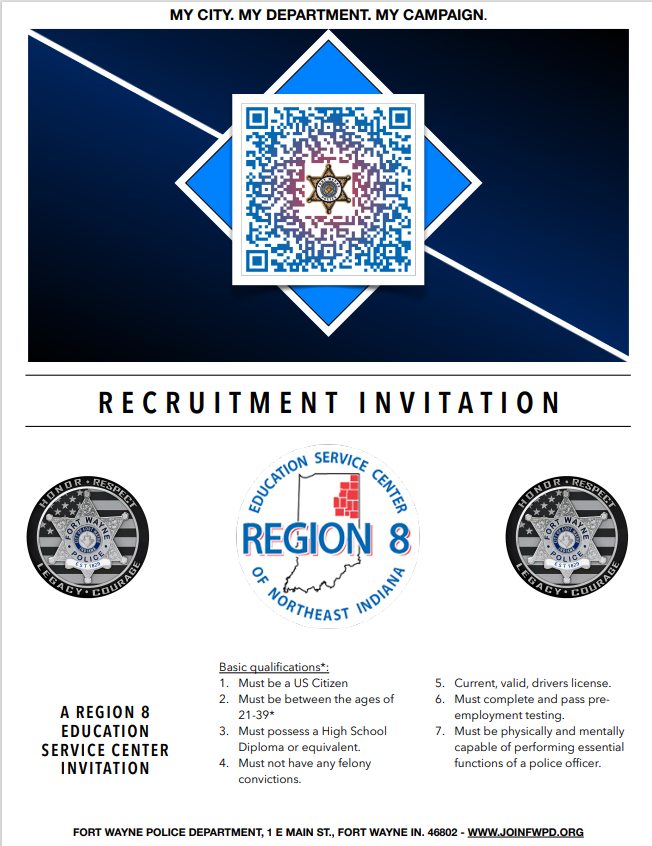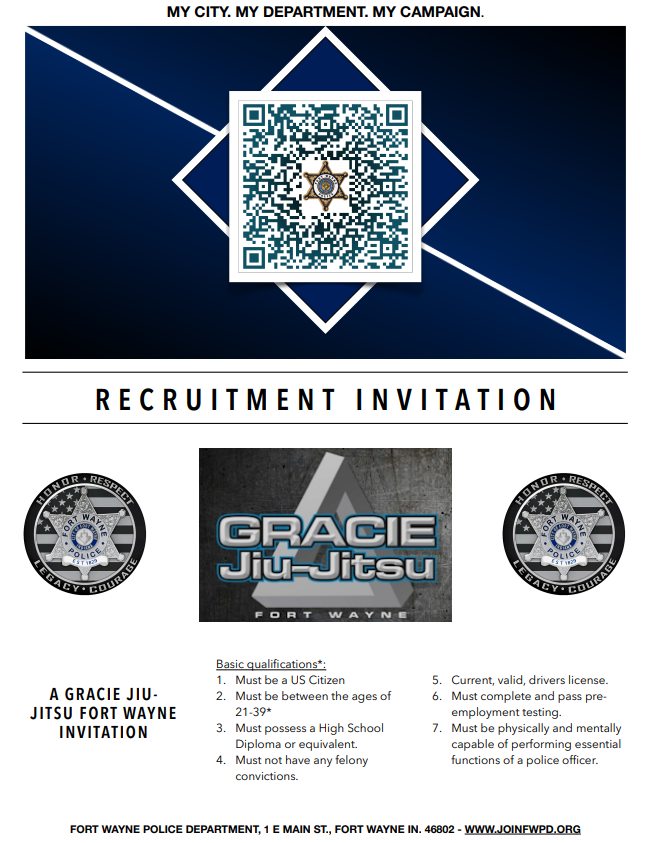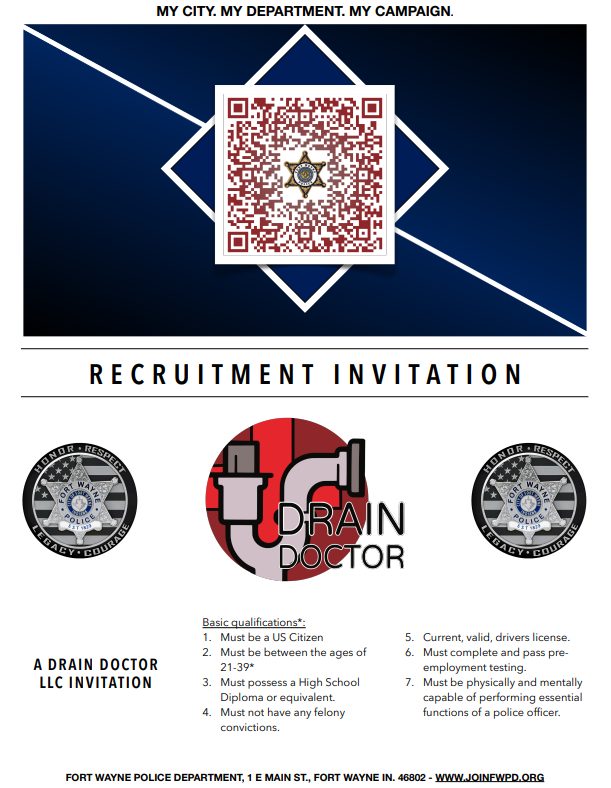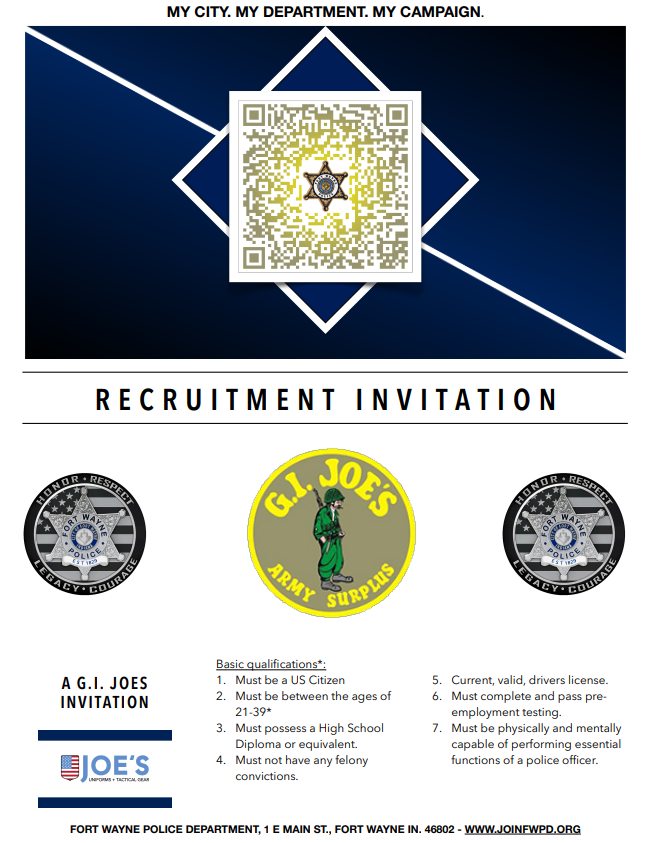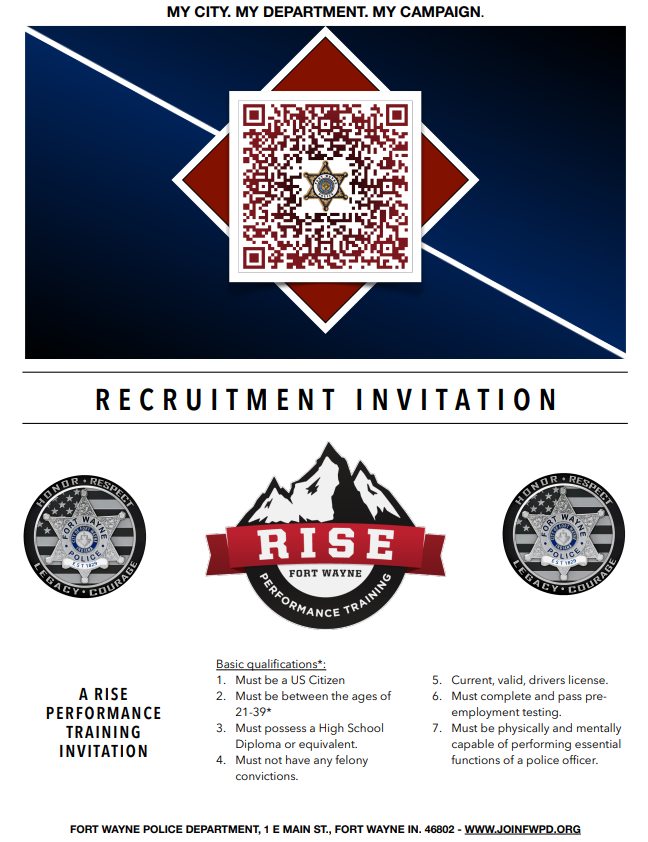 The Fort Wayne Police Department is excited to announce the start of the 'My City. My Department. My Campaign.' program. This program, built on the relationships already established with citizens, organizations, and businesses in Fort Wayne through our community-oriented policing practices, is an attempt to ensure the department continues to be a reflection of the community it serves.
Our hope is that members of our city will participate in helping identify and forward potential qualified applicants to the FWPD Recruitment Team so that we may continue to employ outstanding public servants. The program is built on the idea that as citizens, businesses, and organizations within the City, this is YOUR city, the FWPD is YOUR department, and we hope that you share in the common goal to have a professionally staffed police department by making this YOUR campaign.
There is no cost associated with participating in this program, and no heavy lifting on your behalf. Each participating member will be provided two custom invitations, and a digital QR Code to use on their own materials. These QR codes are tied to that participant and will help us track referral sources. As law enforcement agencies across the country continue to struggle with staffing, the FWPD believes our community is our greatest partner. We are better together.
If you, or an organization you are involved with is interested in participating please email us at This email address is being protected from spambots. You need JavaScript enabled to view it..
With the launch of this new program, we would like to thank the following community leaders, members, businesses and organizations for expressing their support for the FWPD and sharing in our pursuit to find qualified public servants to serve our City:
♦ Boys and Girls Club of Fort Wayne
♦ Brateman's
♦ El Mexicano
♦ Drain Doctor LLC
♦ Fort Wayne City Council Members
♦ GI Joes
♦ Gracie Jiu Jitsu Fort Wayne
♦ Indiana Tech
♦ Jackson R. Lehman YMCA
♦ Mike Thomas Associates
♦ Region 8 Education Service Center
♦ Renaissance Pointe YMCA
♦ Rise Performance Training
♦ Sud'n Impact Gym
♦ Tazza Café
♦ Fort Wayne Rescue Mission Ministries
♦ Travis Maassen from American Dream Team Real Estate Brokers
♦ Spiece Fitness